Arbitration memes!
Kluwer Arbitration Blog
November 1, 2015
Michael McIlwrath (Baker Hughes)
Please refer to this post as: Michael McIlwrath, 'Arbitration memes!', Kluwer Arbitration Blog, November 1 2015, http://arbitrationblog.kluwerarbitration.com/2015/11/01/arbitration-memes/
---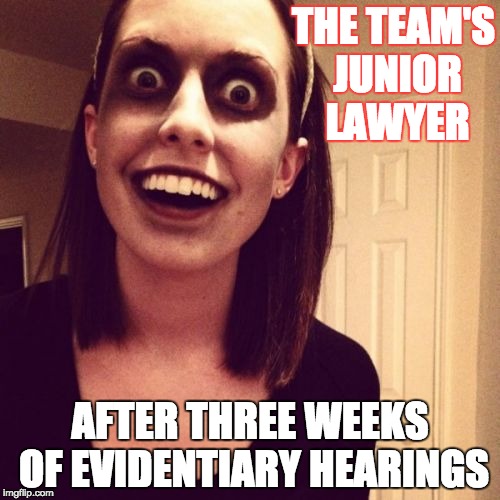 Fellow Kluwer arbitration blogger, Duarte Henriques, recently started a Facebook page dedicated to discussing topical issues in international arbitration. The page regularly features "memes" all aspects of the practice.
Below are a few. When international arbitration meets social media, no one is spared.
– – – – – – – – – – –
– – – – – – – – – – –
– – – – – – – – – – –
– – – – – – – – – – –
– – – – – – – – – – –
– – – – – – – – – – –
– – – – – – – – – – –
– – – – – – – – – – –